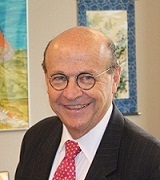 List of Sites

I am a faculty member at the Rutgers faculty of management and a consultant at AT&T Bell Laboratories. Over the last two years I also had the opportunity to teach in France at the Theseus Institute, at the University of Hawaii, and to run a few executive seminars on the INTERNET for a series of concerns including the GRUPO CATHO in Brazil.

I have been active in developing the Rutgers Accounting Web, where I have posted many of the slides I have developed in Freelance for the courses I teach.

There are things that bring joy to people's life. Dumpling is known in the canine circles to be one of the most irascible and delightful fellas. He is a combination of a stuffed animal with a growling beast.